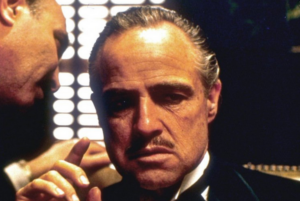 A week or so ago, I sent a mailing to some readers and friends in which I aired out a few feelings on a subject close to my heart: Holding a grudge.
Specifically, I was trying to weigh the virtue and karmic advantage of forgiveness against the nasty invigoration of staying pissed off and dreaming of, or even plotting, revenge. I was pondering this subject because I'd been searching for a next book idea, and it occurred to me that this could be a central theme. Typically, the notion came to me not in the tidy form of an essay, but in a few scraps of dialogue between Bert the Shirt and his reluctant detective pal, Pete Amsterdam:
"Never trust a guy," says Bert, "who claims he doesn't hold a grudge."
Pete says, "But if he comes right out and says he doesn't—"
"My point exactly," the old man counters. "He says he doesn't. Okay, fine. Why? Why does he say he doesn't? Why does he even raise the subject? Why does he use the word at all? Grudge, I mean. Why? Because it's on his mind. If it wasn't on his mind, he wouldn't say it, right?"
"So, if a guy says he doesn't hold a grudge, that automatically means he does?"
"Of course. It's human nature. Same wit' no hard feelings. Why would someone say no hard feelings unless there was hard feelings but he was tryin' to kid himself there wasn't, kinda tryin' to choke 'em down, except ya can't choke 'em down forever, because eventually hard feelings will bite back."
"Okay, okay," says Pete. "But sometimes people just get over things, right? Or just decide to let them go. Or rise above. Or even forgive. What about forgiveness, Bert? Do you even believe there is such a thing?"
"Forgiveness?" the old man murmurs. "Now you're gettin' deep on me, Pete. Lemme think on that a minute."
Anyway, so I sent those lines to readers and friends (apologies to those of you reading them twice), and I asked people to consider a few basic questions:
Is true forgiveness possible? And, if so, is it necessarily a good thing? Priests and shrinks and gurus are quick to remind us of what we may gain when we forgive–serenity, peace, a chance for a fresh start. But what do we LOSE when we give up a grudge? We give up the chance to get even, sure. But we also give up something to focus on, something that provides meaning and purpose…something to live for! Haven't you ever felt the sweet burn of a lingering grudge? Wouldn't you miss it if it went away? If you gave up on revenge, would that be forgiveness or just fatigue? What would fill the slot in your soul where the grudge used to be?
I raised those questions and asked people to share their thoughts if so inclined…and I was absolutely blown away not only by the number and range of responses, but also by how thoughtful and deeply felt many of them were. Clearly, this was a theme that hit a nerve. And, while my little survey was hardly a scientific poll, it did yield some interesting results.
The majority of responses–though less of a majority than you might expect–came down on the side of forgiveness.
Reasons ranged from the religious–whether the Christian imperative to turn the other cheek or the Buddhist and Hindu ideal of letting go–to the kind of hard-earned practical wisdom that sometimes takes years of struggle or therapy to acquire; namely, that one forgives as a necessary kindness to oneself, and not necessarily to the person forgiven.
But quite a number of you, sometimes with tongue in cheek, stood up for your cherished grudges.
Arguments in favor sometimes boiled down to the simple dictum Don't get mad, get even. But other reasoning was more elaborate. One Catholic reader observed that, while the faith required seeking forgiveness from God, that had nothing to do with forgiving the lousy bastard who done you wrong. He further suggested that, even within the Church, Italians should be exempted from forgiving on the grounds that it runs smack up against the time-honored cultural tradition of the vendetta. Anyone who's ever seen an Italian opera will understand this line of thought. Another respondent was candid enough to admit that, even at that very moment, she was savoring a blissful revenge fantasy against a long-ago transgressor.
And one reader sent me this beautiful quote from Mark Twain:
"Forgiveness is the fragrance that the violet sheds on the heel that has crushed it."
Honestly, I have no idea what that means, but isn't it gorgeously phrased? In any case, what is one to make of this range of opinions about forgiveness versus grudges? For me, the central takeaway is clear, as it's the only thing that the forgivers and the avengers seem to agree on:
Forgiveness takes a lot of long, hard work, but holding a grudge comes naturally as breathing.
What this says about the difficult and contrary race known as human beings, I'm really not sure. But it's something I'll be thinking a lot about in the upcoming months. Which is to say, I guess I'm stuck with the idea. Anyway, my deep thanks to everyone who weighed in with feelings and opinions. Stay safe, pick your battles and your enemies with care, and please keep reading!