Collaborative writing has long been a refreshing and rewarding part of my career. Working with partners has given me access to fascinating and accomplished people, and provided a healthy counterpoint to the sometimes isolating business of novel-writing. Moreover, taking on other people's stories has led me to explore subject matter–from big business to calculus to the Mafia–that I might otherwise have ignored. I have been fortunate to work with people in the prime of their careers and lives, and with people confronting death; with people dramatically engaged with the wider world, and with people reflecting upon their most intimate thoughts, feelings, and fears.
I am proud of the books listed below and grateful for the friendships that were forged in the process of writing them.
I welcome serious inquiries regarding collaborative, ghostwriting, and/or book-doctoring projects. Please be aware that I do not work on spec and that rates are commensurate with my experience and record of successful publications.
Write to: Partners@LaurenceShames.com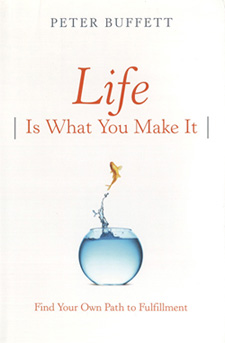 LIFE IS WHAT YOU MAKE IT
A New York Times bestseller in 2010, as well as an international phenomenon translated into a dozen languages, this "wise and inspiring book" (Bill Clinton) urges readers "to find a unique self by doing what we love." (Gloria Steinem)
"Laurence Shames, a tremendous editor and writer who became a good friend, [made] invaluable contributions." Peter Buffett
---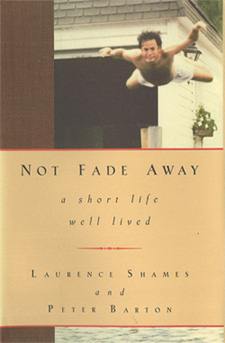 NOT FADE AWAY
Praised as "a little masterpiece," by Jim Lehrer of The News Hour, this warm and intimate chronicle of a good man's early death was named a Best Book by the American Booksellers Association.
"Larry Shames, partner and friend, proved to be a marvelously accomplished and insightful storyteller." Peter Barton
---
LIVING LARGE
This "searingly honest and compelling account" (Andrea Mitchell, NBC News) of one man's lifelong obsession with food and weight is "eloquent, heartbreaking, funny, and poignant." (Nadine Taylor)
"[Laurence Shames wrote] the story I wanted told in a more compelling way than I was able to do for myself." Michael S. Berman
---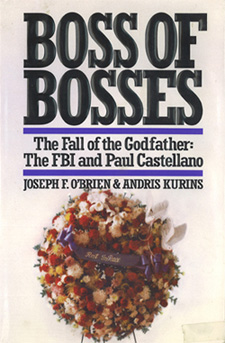 BOSS OF BOSSES
A New York Times bestseller, excerpted for a New York magazine cover story and later filmed for television, this dramatic account of a Godfather's fall remains a classic of the true-crime genre.
"Laurence Shames, a writer of remarkable talent, proved to be an invaluable ally in bringing to life our experiences and the incredible people we met." Joseph F. O'Brien and Andris Kurins
---