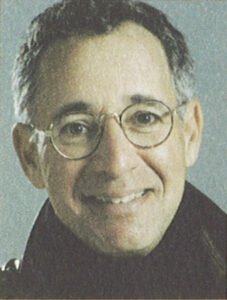 Consider this an invitation to a very quiet, long-distance sort of party.
I'm inviting you to celebrate with me the completion of a project that's been obsessing me for the last few months: The publication, in new, uniform PRINT editions, of every book I've ever written under my own name. That means ten Key West novels; one each set in New York and California; and two non-fiction volumes. A fair amount of work for such a lazy guy!
To cut to the chase, here's a link to my Amazon author page that shows them all (along with their e-versions).
http://www.amazon.com/Laurence-Shames/e/B000APAIM0
For those who might be interested, I'd like to explain a bit of why I undertook this labor.
Mainly, it's a legacy thing. I wanted these books to remain available, in a form I could be proud of, to people who prefer to read on paper. And, for those folks who prefer to buy local, I wanted the titles to be available for ordering through brick-and-mortar stores.
This re-publication program has also been an exercise in tidying up. I've been fortunate over the years to be published by a number of major houses—three different ones for the first eight Key West books alone. This has been great, but also messy. Different art directors, different looks, various paperback editions…and, more recently, a chaotic online used-book market from which authors get no benefit whatsoever. (Please think twice about buying those dirty, dog-eared one-cent copies if you care about supporting the work of living writers!) Call me a neat freak (actually, no one ever has before), I wanted there to be a well-designed, well-matched edition whose separate volumes would look good lined up on a shelf.
Finally, the fresh publications are my way of meeting head-on the new realities of the publishing business, which has become largely a do-it-yourself industry. In itself, this is neither good nor bad; Mark Twain was his own publisher, as was Walt Whitman. So there's a venerable tradition there. Clearly, though, the work of an Indie author includes a wide array of tasks previously handled by agents and editors, designers and proofreaders, marketers and publicists. A lot of stuff! Some of it, frankly, is a real pain in the ass. But some of it has involved a serious learning curve and been, rather surprisingly, a source of great satisfaction.
Then there's the best part of all: The Indie author's relationship with readers.
I've always savored and appreciated the quiet bond between writers and readers. But now that I'm working as an Indie, that bond feels even closer and more personal. There are no intermediaries now; there's only you, me, and the laughs and feelings we share through the books. I feel very privileged to be part of that intimate exchange.
I hope you enjoy the new editions. Thanks for your support.